Hand Made to Order Donuts
GLUTEN-FREE DONUT OPTION
Every donut served at Sandy Pony Donuts is made hot and fresh to your order, exactly the way you want it. Our donut menu is truly unique. Try one of our 24 unique flavor combinations. Feeling creative and adventurous? Customize your treat exactly as you wish. We will cater to any request! Sandy Pony Donuts is passionate about giving our customers not only the freshest, most delicious donuts but the best donut experience. It is our mission!
We now offer gluten-free options for select donuts.
Our Bubble Tea is made of fresh ingredients including daily brewed tea and in-house prepared tapioca pearls. All orders are made to order, and in keeping with tradition, always shaken, never stirred. The result is a frothy, creamy, rich and refreshing treat, sure to be an instant hit! We offer a variety of flavors, so you will definitely want to try them all before saying one is your favorite.
Stop by today and enjoy a Bubble Tea, a perfect companion to your favorite Sandy Pony Donut!
Bubble Tea 16 oz.
Small Coffee 12 oz.
Large Coffee 16 oz.
Bottled Water
Sodas
Piney Island Green Tea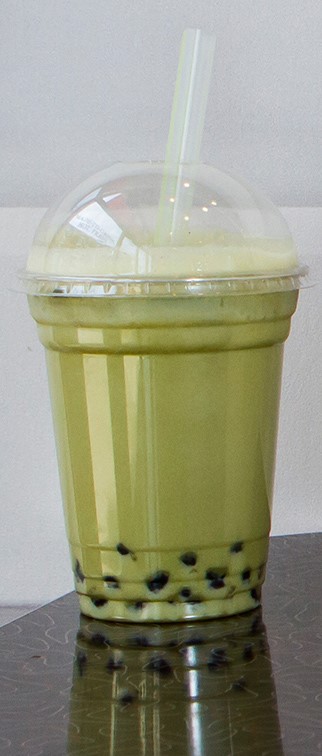 Bayside Black Tea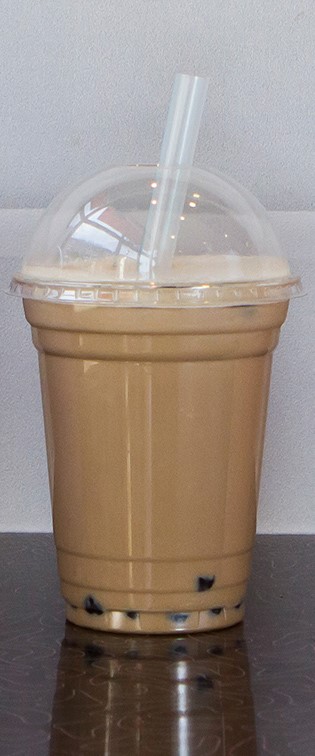 Tidal Wave Taro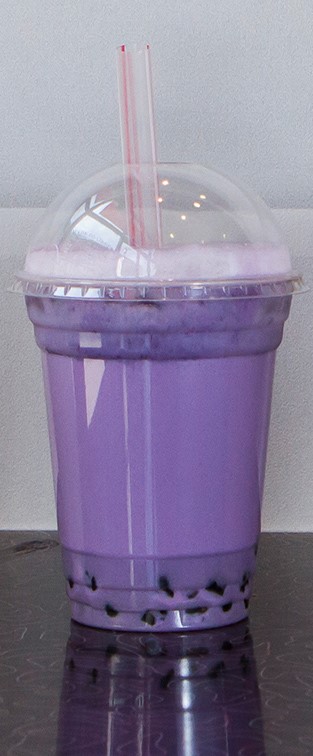 Mango Lagoon
Mocha Marsh
Coconut Cove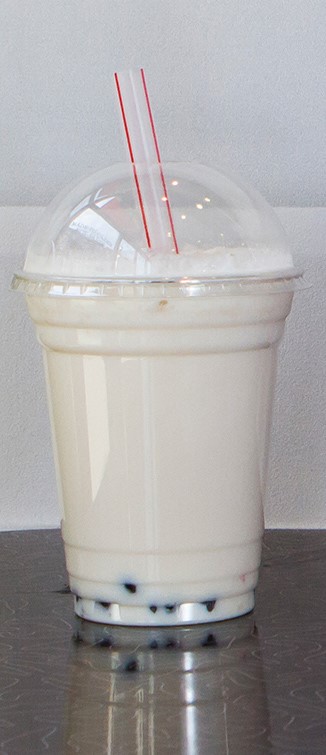 Our smoothies are dairy-free, soy-free, and vegan friendly.
Açaí Berry Blend (açaí purée, blueberries, & banana)
Paradise Fla-Mango (mango purée, strawberries & banana)
Peanut Butter Power Protein (peanut butter, chocolate almond milk, banana & 24 grams of pea protein)
Açaí Berry Blend
Paradise Fla-Mango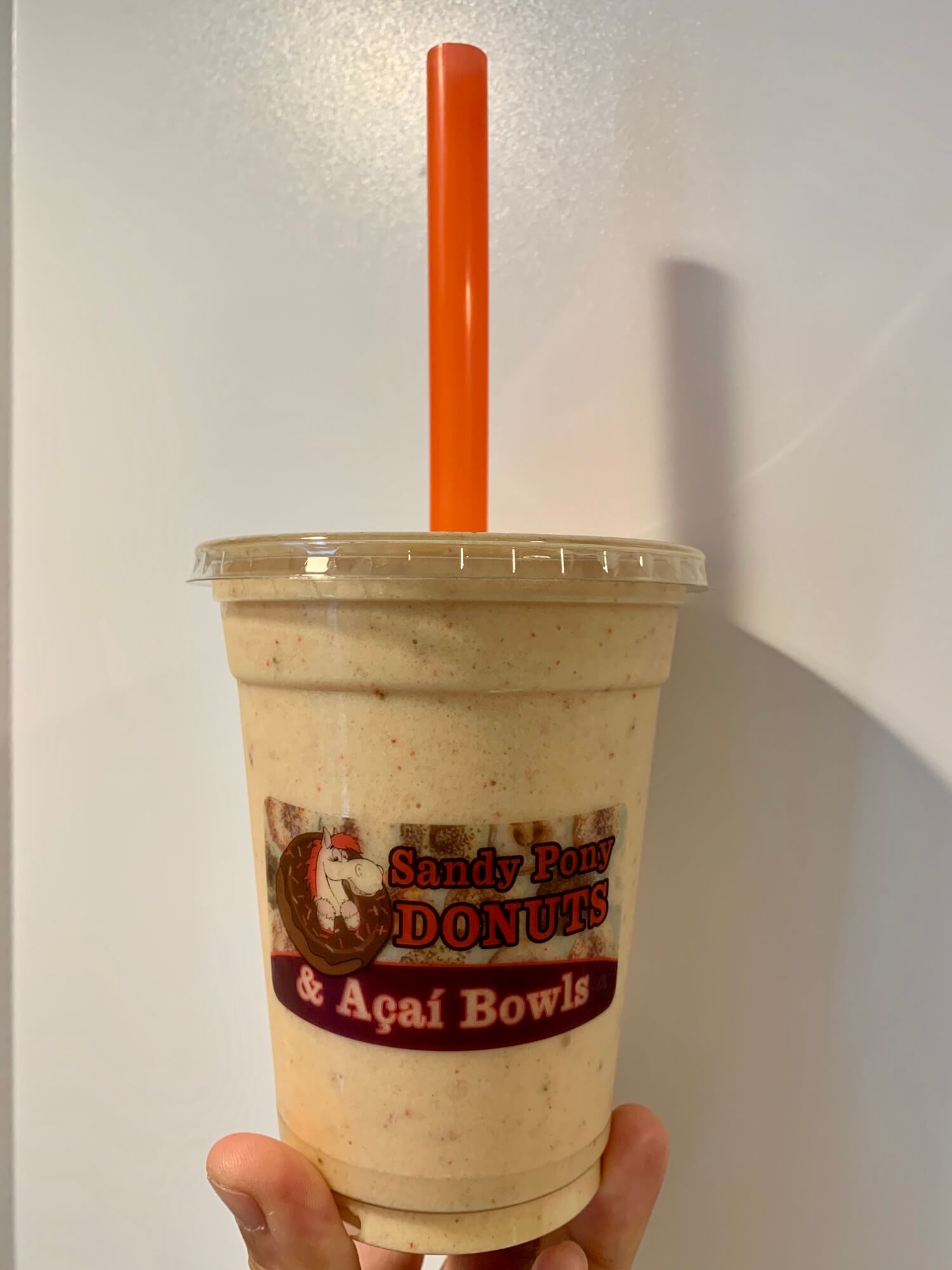 Peanut Butter Power Protein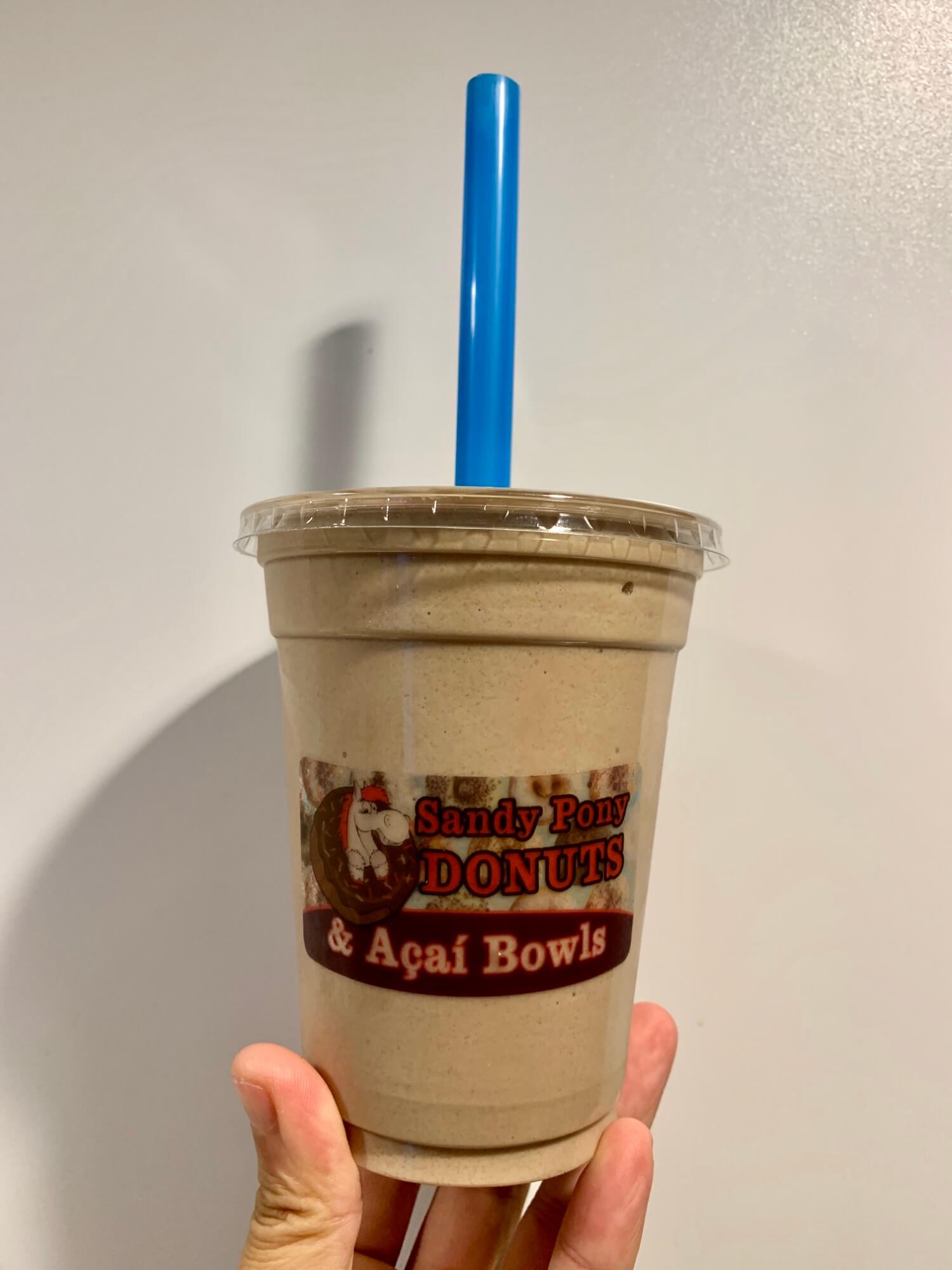 Acai Bowls are made to order with the options of the following:
Toppings:
+ Granola
+ Coconut
+ Blueberry
+ Strawberry
+ Banana
Drizzles:
+ Nutella
+ Peanut Butter
+ Mango
+ Honey